Endless Possibilities!
There should be a description here about how you can bring any idea to life.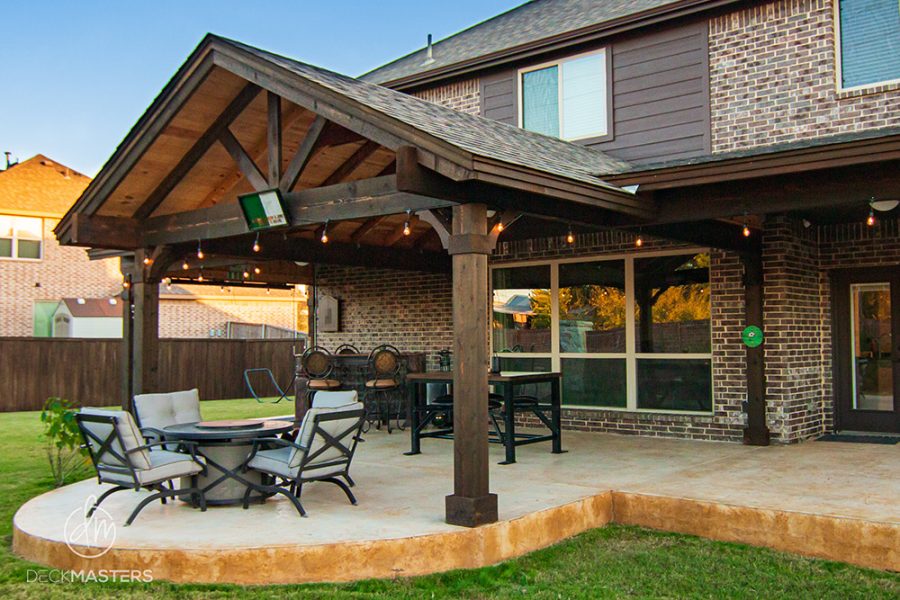 Gable
Gable style patio covers are a popular option for both free-standing and attached patio covers. The extra height dramatically opens up the entertainment space. Additionally, excess heat and grill smoke is able to rise and escape from the ridge area. Multiple design options for the area above the beam are available to choose from.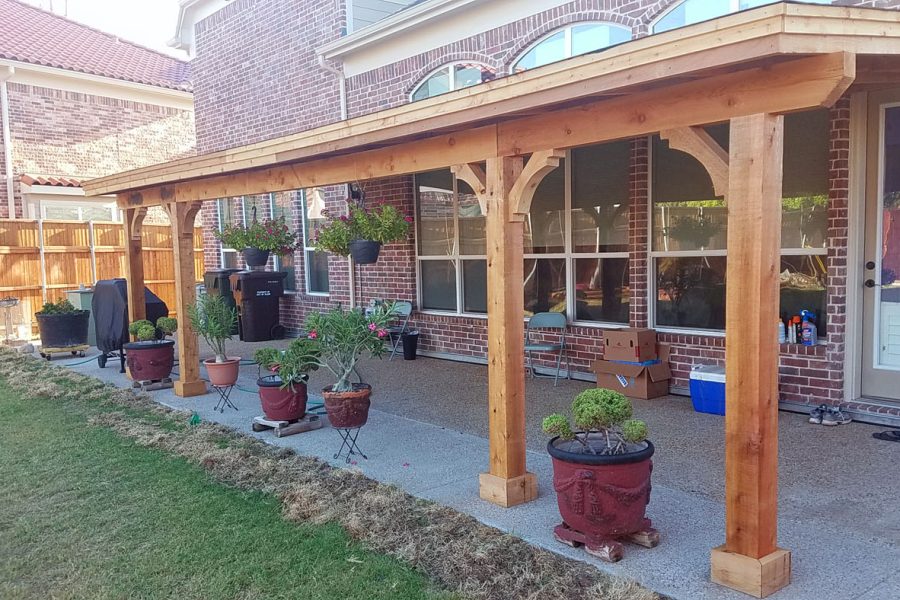 Shed
Shed-Style patio covers are an excellent candidate flat, 2 story walls or homes with relativity high eve heights in the rear. We can keep the design simple and clean with a flat front, , apply curves to accent your outdoor space and event expand the shed to include a gable (or multiple) to change the look even more!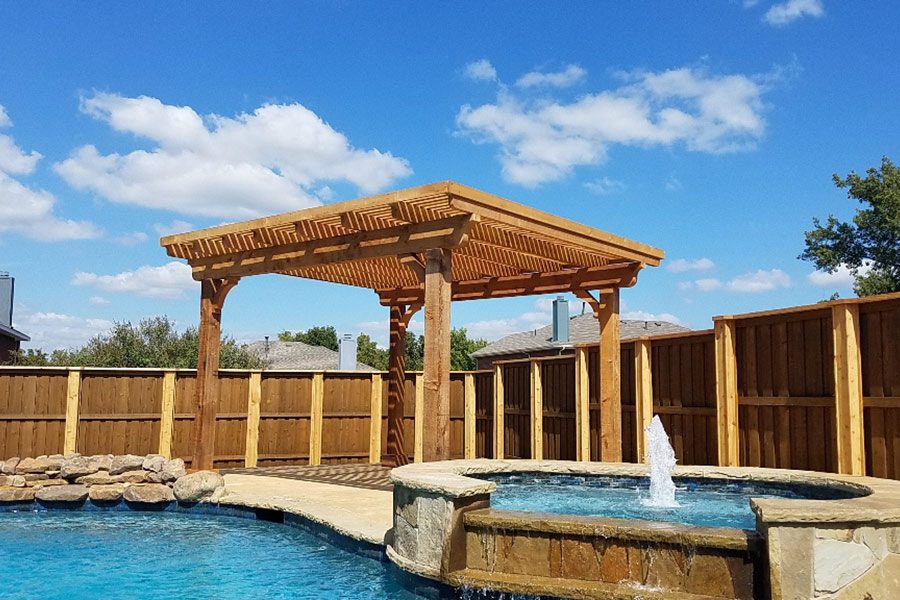 Arbors
Arbors are great match for sun lovers who still want a bit of shade when needed. A perfect addition for poolside lounge areas. Pergolas and arbors offer many options when it comes to design; multi-levels, curved fronts, decorative scroll cut timbers and rafters to name a few. Polycarbonate material can also be added to the top of the structure if you are looking to keep the area dry.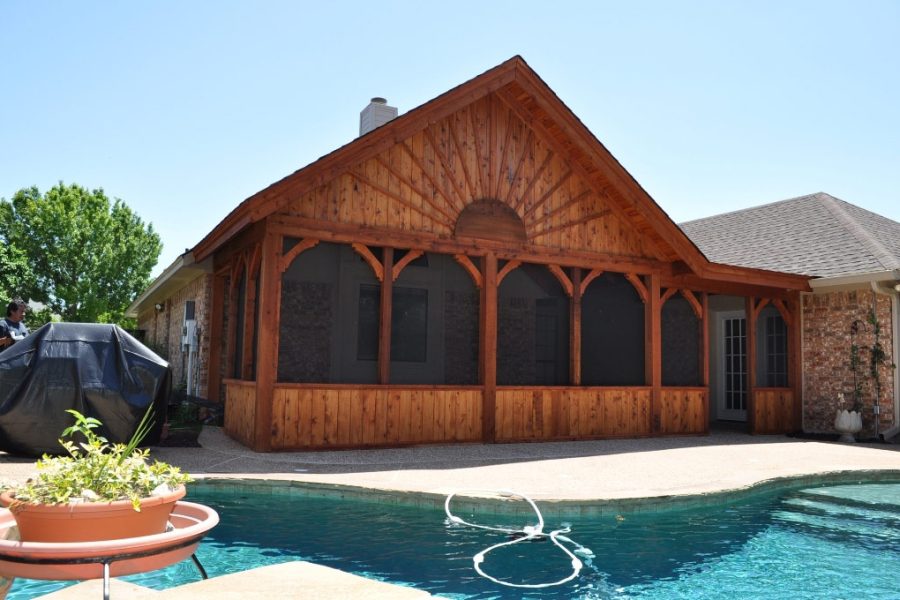 Screen Rooms
Most of patio cover designs from Deck Masters and existing patios that were built with the home can be enclosed with screen to keep insects away and provide privacy from the neighbors. We use a track and cap system that provides very clean, low profile attach points. This also allows for easy screen panel replacement in the future. Our reinforced fiberglass screening allows us to achieve larger openings with less uprights to obstruct your view.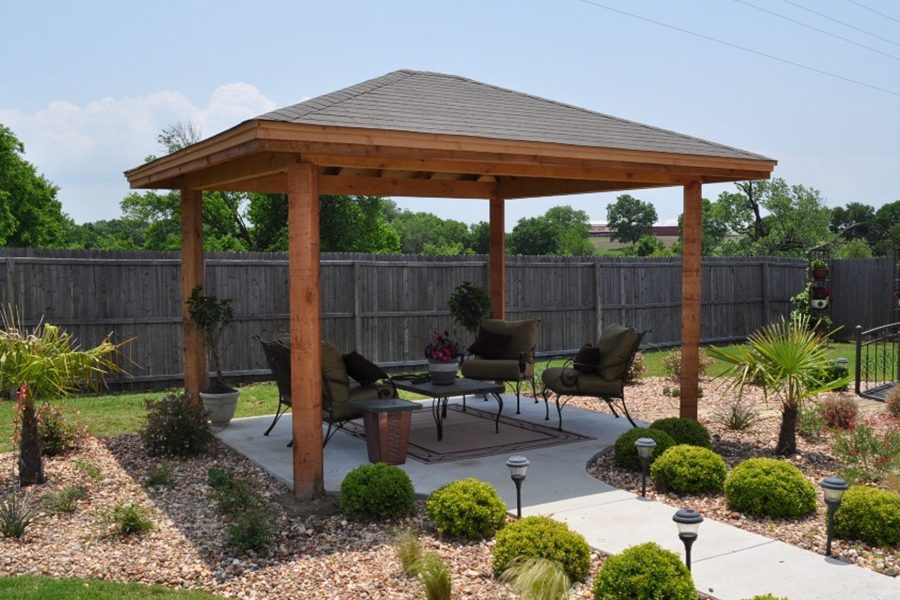 Hip Style
Unlike a gable's front fascia which extends up to a central ridge, creating a "peak", the hip cover's front and sides are all the same height. This still provides the height and larger "feel" underneath, but gives you more protection from the elements. A hip cover is an excellent choice if you have a western facing backyard and want to cut down on late afternoon sun exposure. Hip and Ridge covers are also an excellent design choice if you have low single-story eve height and wish to extend a long distance outward.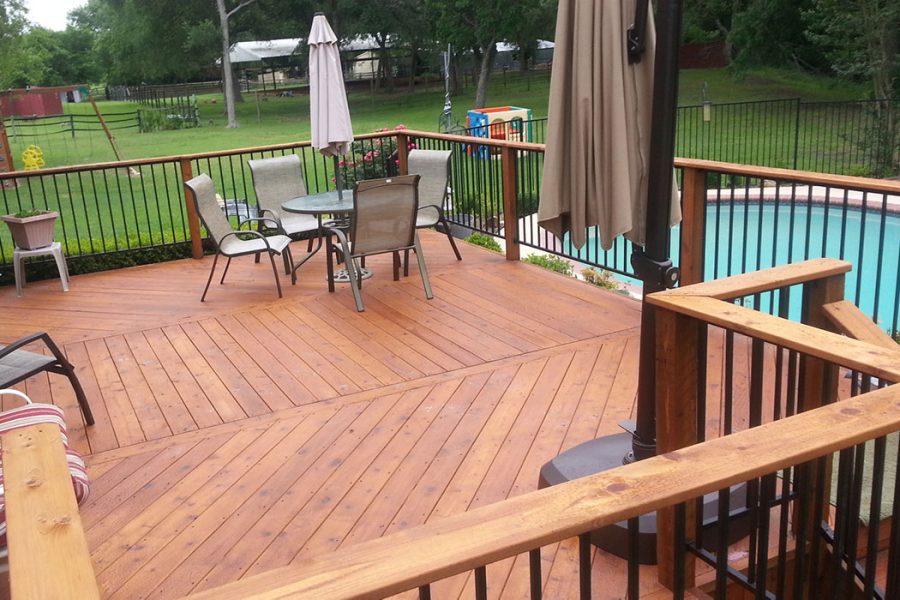 Decks
The ultimate entertainment space! Decks are a great option if your property has a dynamic elevation, especially if it leads down to a pool and patio space. The design options are endless! Multi levels, abnormal shapes, benches, railing, steps can all be utilized to make your perfect area. We offer several material options including Western Red Cedar, smooth decking or no maintenance composite material.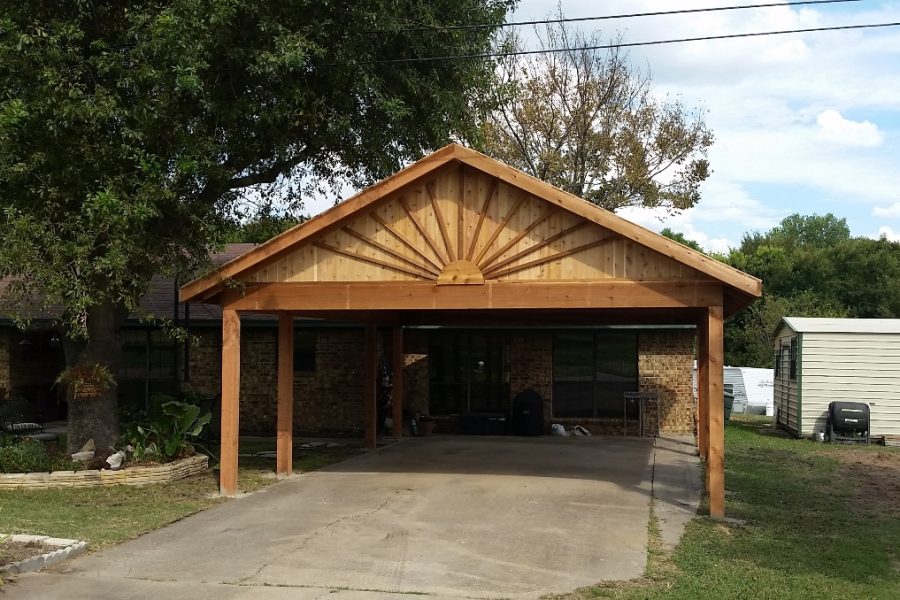 Carports
Protect your auto investment with a covered carport. Both the Gable and Hip designs are very popular choices. They can be free-standing as well as attached to your home. They can also double as an additional covered patio area for large parties and events.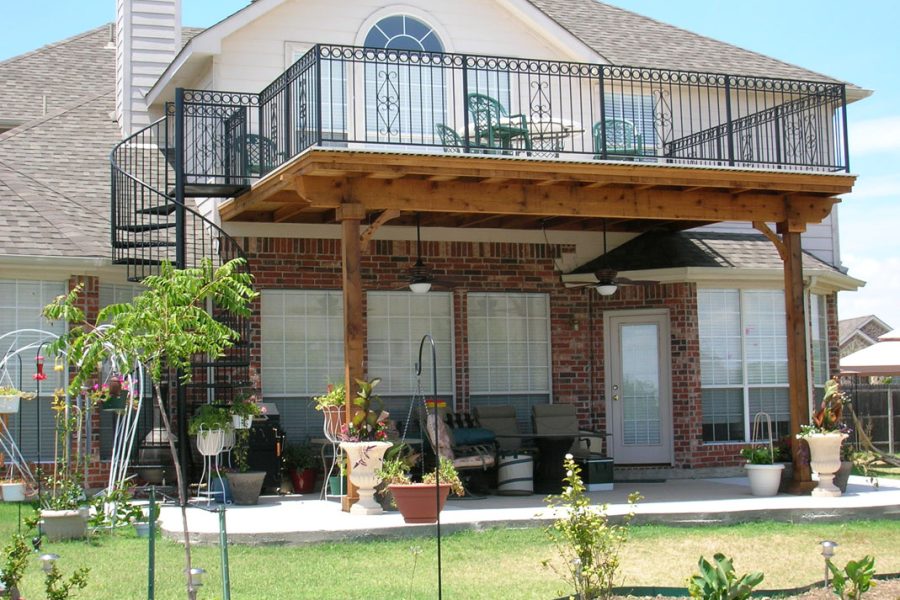 Balconies
A great option for 2 story homes with a view. Enjoy a dry patio cover on the lower level, while taking in your view and fresh breeze from the upper level observation deck! A 2nd story window or door can usually be modified for better access to the upper level. Spiral staircases can be added as well and make beautiful exterior accents to a house. These optional add-ons are available through our trusted partners, who work in tandem with us as we build out your balcony!